Providing 360 Degree Support to You
AAM prides itself on being an active part of every community we manage, including yours! We do not just enforce CC&Rs, or process financials, although they are very important; we do so much more than that.  Your community managers are active participants in making each neighborhood they manage a great place to live. 
To accomplish this we provide both you and your manager 360 degree support.  With an assistant and a well-managed schedule, our community managers are never spread thin and are always accessible to you.  
Our focused and dedicated customer service division serves as a back up to our community managers and allows them more time to work within your community.  We take pride in having an actual person available to answer over 150 questions specific to your community.
Also, our efficient accounts payable process enables us to scan all invoices and upload them into the appropriate community, which then emails your manager for approval and coding.  This is another way in which we assist your manager, so they are able to spend more time on their communities and less time handling administrative tasks.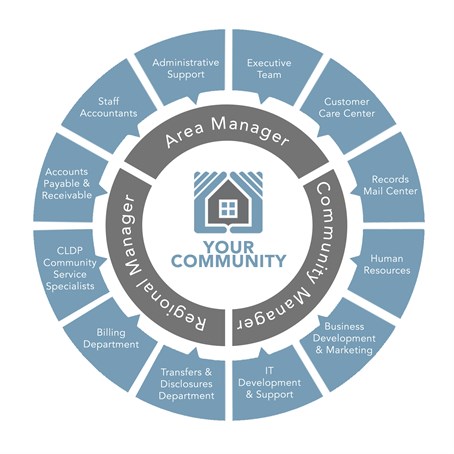 Susan Platner, our Vice President of Portfolio Management and Training, works with you and your manager to conduct on-site Board training on the topic of your choice.  This type of training benefits everyone.  It gives you, the Board, a better understanding of your role in serving the community and it allows the community manager to teach the Board all it needs to know to be successful.
With an AAM manager expertly managing your community, it is our goal to give you total peace of mind in knowing that your neighborhood is well cared for and simply a great place to call home.